Voices from Herriot Country
James Herriot wrote 'All Creatures Great and Small' and other books.
Select your podcast from the menu above.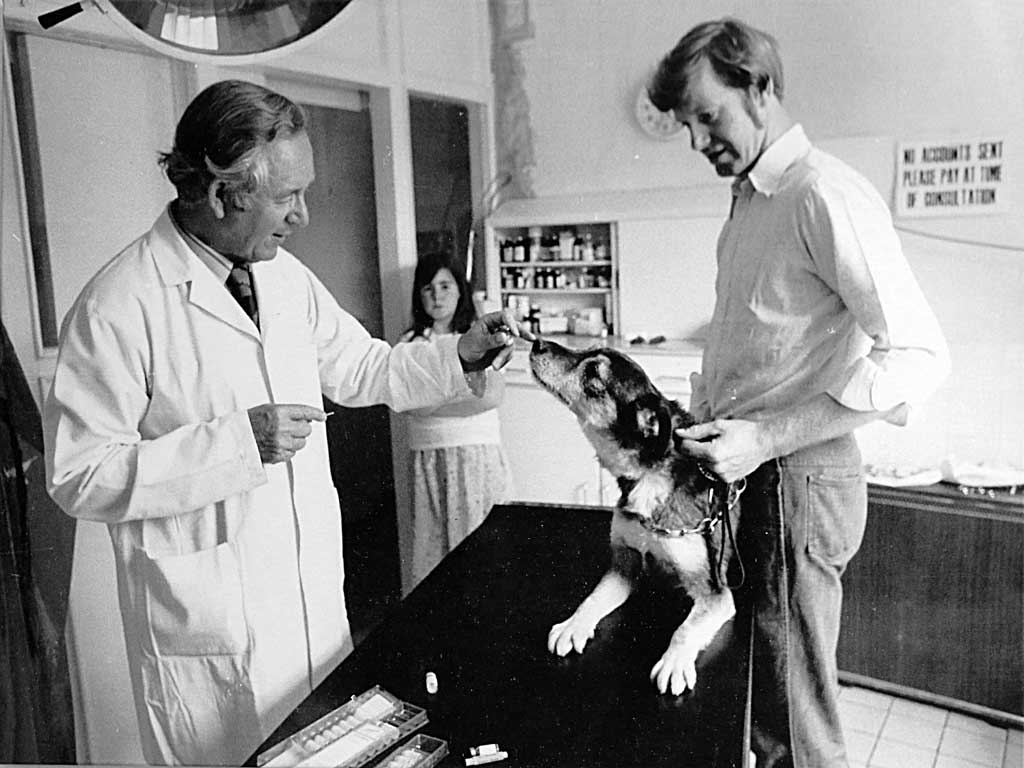 This is a series of podcasts about Yorkshire characters 50 years after the first 'James Herriot' book about life as a rural vet was published. Alf Wight (his real name and based in Thirsk) soon became a bestselling phenomenon. There were two films based on his books, as well as the popular series, 'All Creatures Great and Small', remade for showing on Channel 5 from 1st September 2020.
Helen Leavey is co-creator of 'Voices from Herriot Country'. She is a journalist, writer, communications consultant. Email Helen.

James Herriot
The old farmer
Chris Greensit is in episode 1 of Voices from Herriot Country, on SoundCloud, iTunes and Spotify. at https://tinyurl.com/yc3g3zeu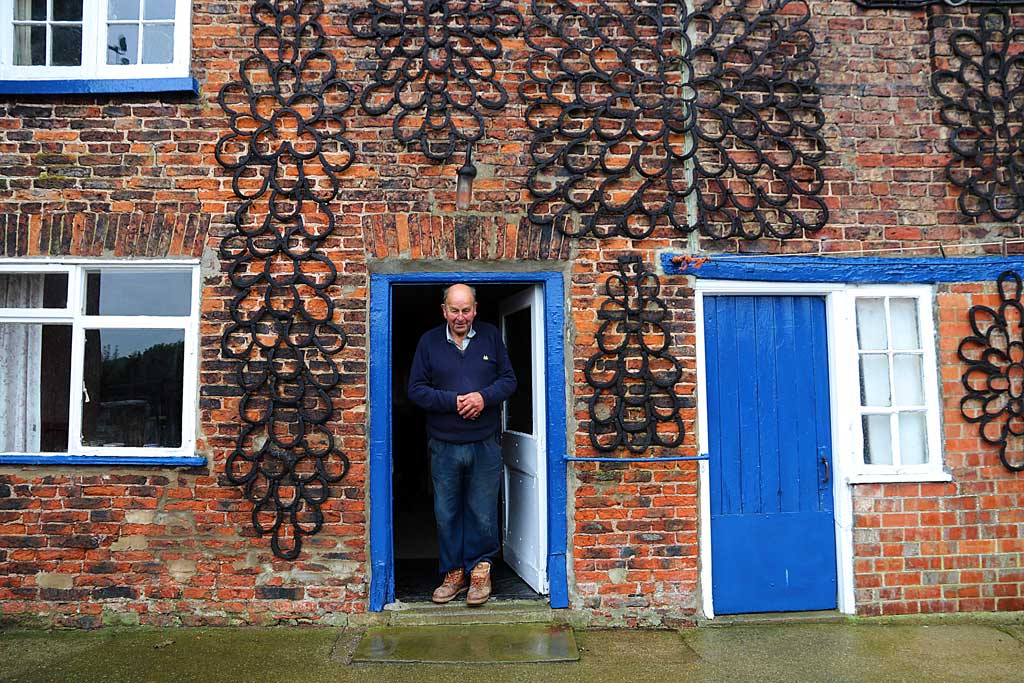 Chris Greensit is 85, a fascinating old man who still lives and works on the farm he grew up on, not far from Thirsk. He knew both Alf Wight and Donald Sinclair (James Herriot and Siegfried Farnon in the Herriot books) for more than half a century until their deaths in 1995; they were his family's vets. He also has a wonderful tale about some old coins. Chris, who's never been abroad and has been to London just the once, features in the first episode of 'Voices from Herriot Country'.
The owl lady
Rose Dawson is in episode 2 of Voices from Herriot Country, on on SoundCloud, iTunes and Spotify. at https://tinyurl.com/y9dof54q
We meet pensioner Rose Dawson and take a tour of her big and beautiful garden, where she has more than 50 injured or poorly owls. She was first introduced to the bird of prey by the Herriot vets in the 1980s.
Recently Rose joined Sean on an Irish radio show in an interesting interviewinteresting interview at tinyurl.com/y9jv477j
The butchers
Ray Ballard is in episode 3 of Voices from Herriot Country, on on SoundCloud, iTunes and Spotify. at https://tinyurl.com/y72d62ld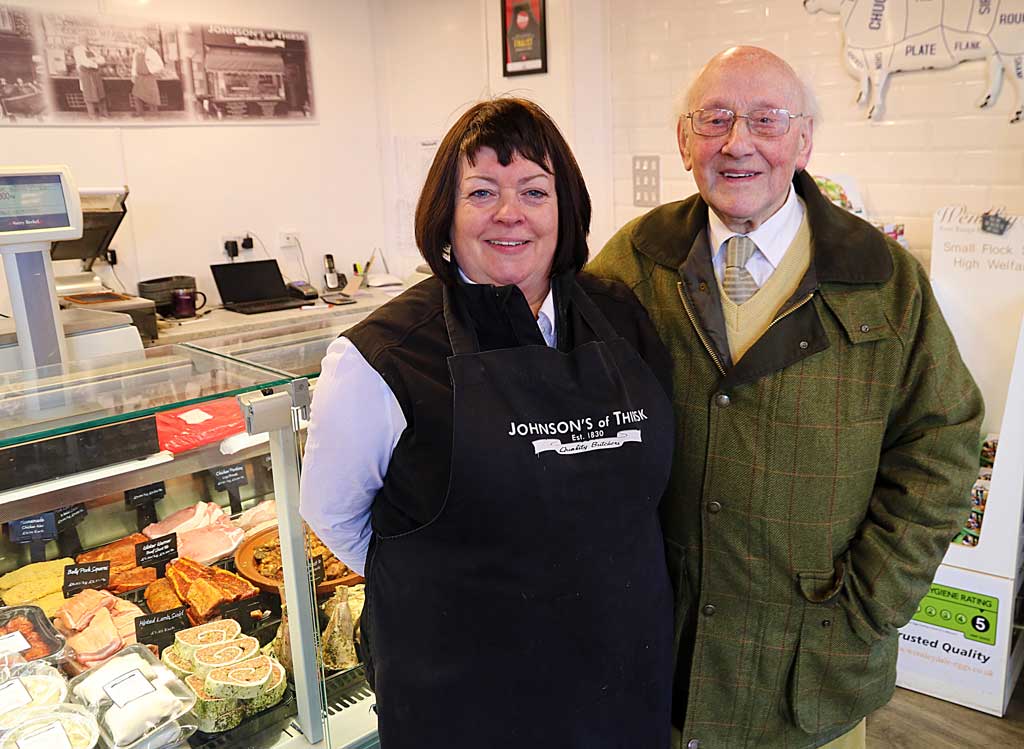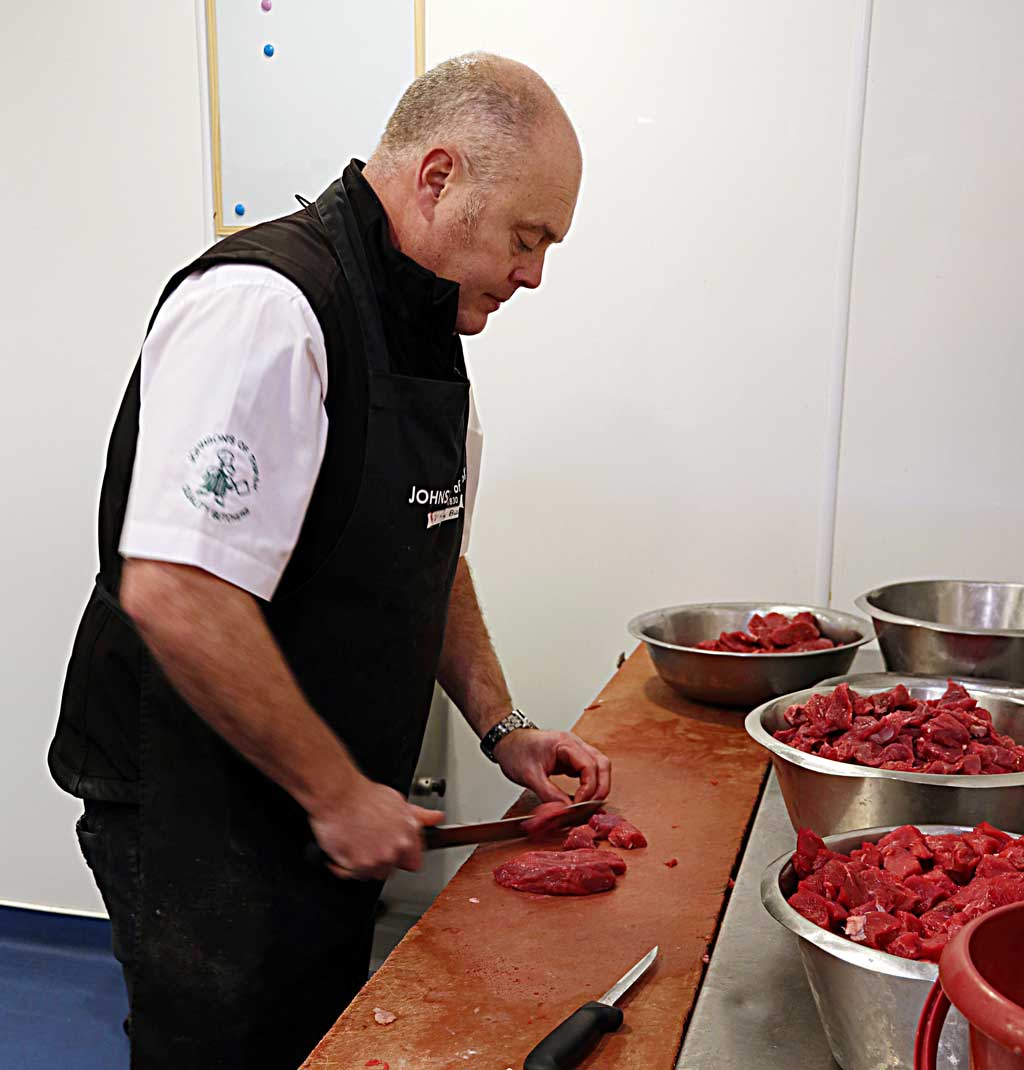 We hear from retired butcher Ray Ballard who knew Alf Wight and Donald Sinclair, James Herriot and Siegfried Farnon in the books. Ray also talks about one of his customers, Marjorie Warner, known to millions of readers and viewers as the delightful Mrs Pumphrey, who had an obese Pekingese dog called Tricki Woo.
The Russian fanbase
Alfiya is in episode 4 of Voices from Herriot Country, on on SoundCloud, iTunes and Spotify. at https://tinyurl.com/ydb8wosc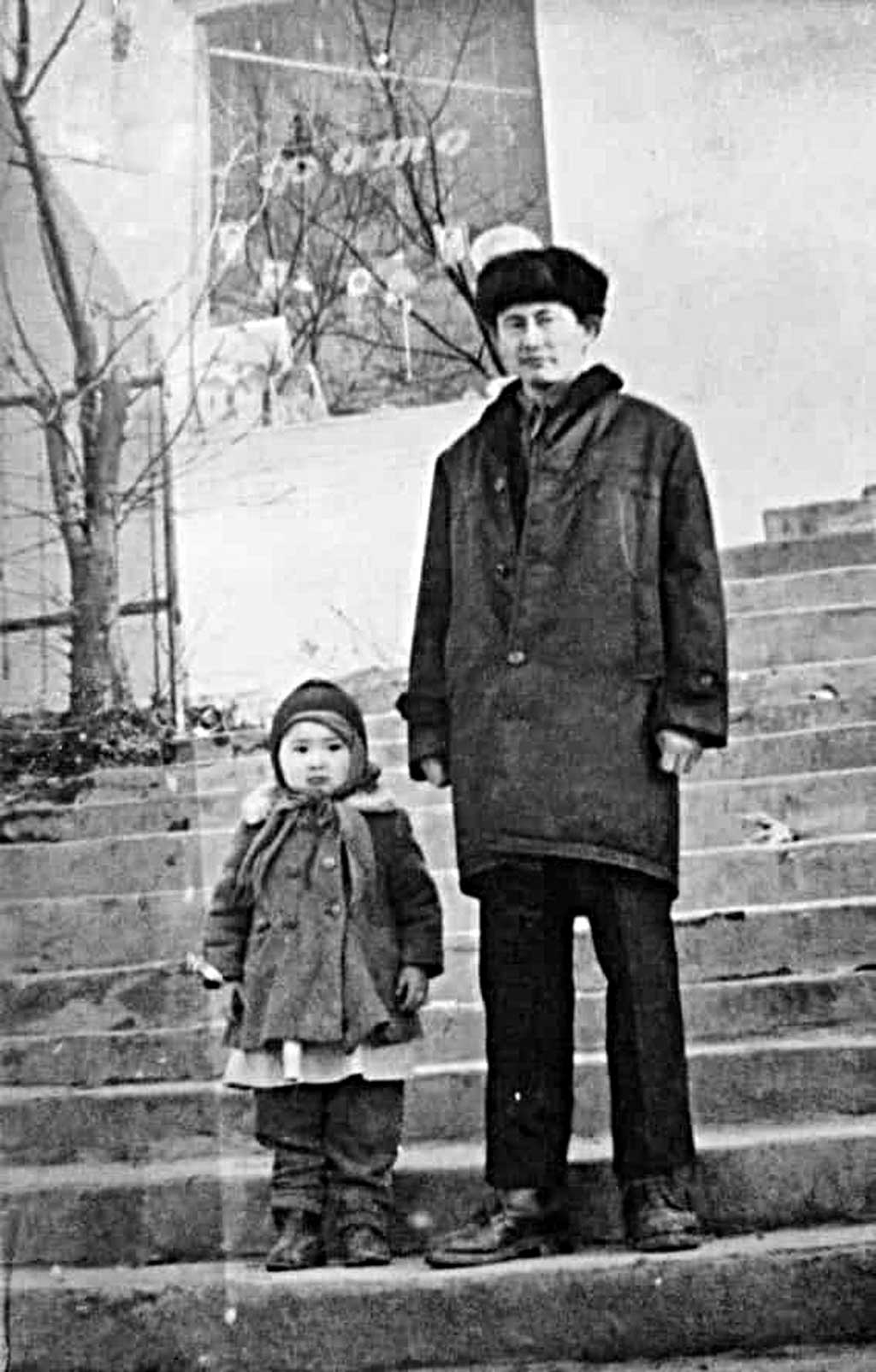 Alfiya Stephenson's father was a doctor and also the local vet: in the remote rural community there was no one else to look after farm animals. In the 1970s, when Alfiya was growing up, her dad would sometimes take her with him to treat a cow or horse, while smaller animals were brought to him.
"Their owners often stayed with us overnight as they lived far away. My mother cooked for them too," says Alfiya, 50, born in April 1970, the same month and year the first James Herriot book was published.
Her life has other overlaps with the life of Alf Wight – the vet-turned-author – and North Yorkshire, the area he wrote about in his bestselling books. Alfiya, who lives in the Dales, remembers her father's brown leather doctor's bag, his dispensary with its different coloured bottles, the farmers who moaned about payment. And, like Herriot, her dad loved animals and people and had a way with both. He would often send the family's donkey to collect medicinal items from nearby villages. Once, he told the animal, named White, to take six-year-old Alfiya and her four-year-old brother to a wedding as there wasn't room in the car. Alfiya laughs now, remembering her fear and tears as White plodded along, even across a river, before delivering the two children safely to the correct place.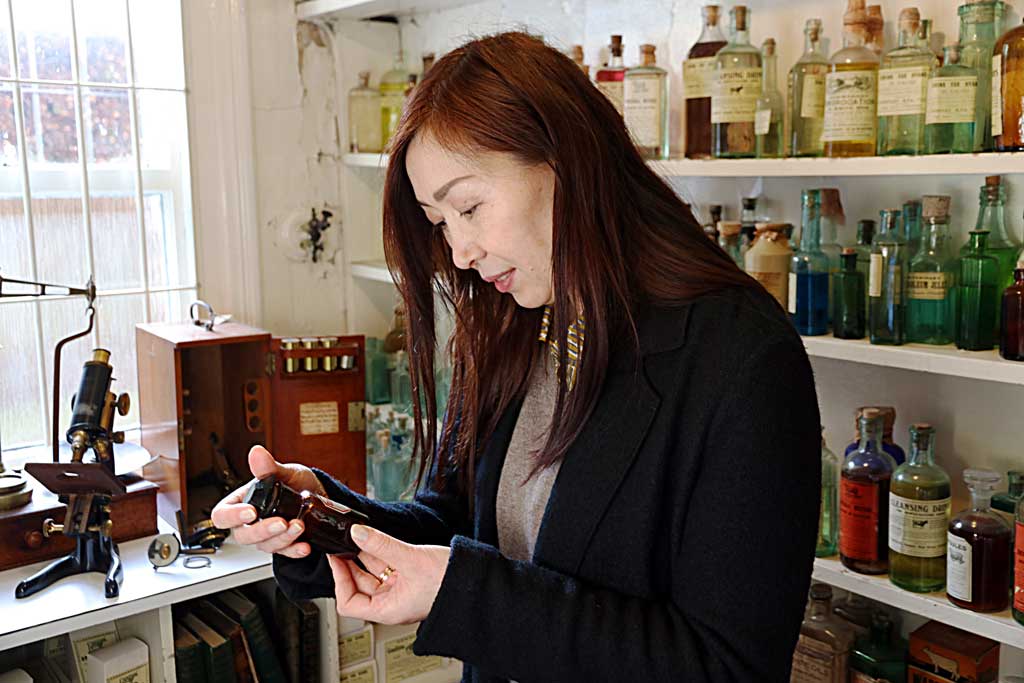 As well as this childhood which is, in many ways, similar to the childhood of Alf Wight's own children, Jim and Rosie, Alfiya's world nowadays is still intertwined with a 'Herriot' way of life. She sees sheep and horses every day and often takes tourists around Yorkshire, including to the World of James Herriot visitor attraction in Thirsk. She loves the Herriot books and enjoys the old BBC TV series All Creatures Great and Small too.
If you've assumed Alfiya is English, you're wrong, but, of course, forgiven. Born Alfiya Alymbekov, she's actually from the mountains of Kyrgyzstan in Central Asia, formerly part of the Soviet Union. Some of her relatives were murdered under Stalin ("we were from an aristocracy family") when Alf Wight was still in Glasgow, where he grew up and learned how to be a vet.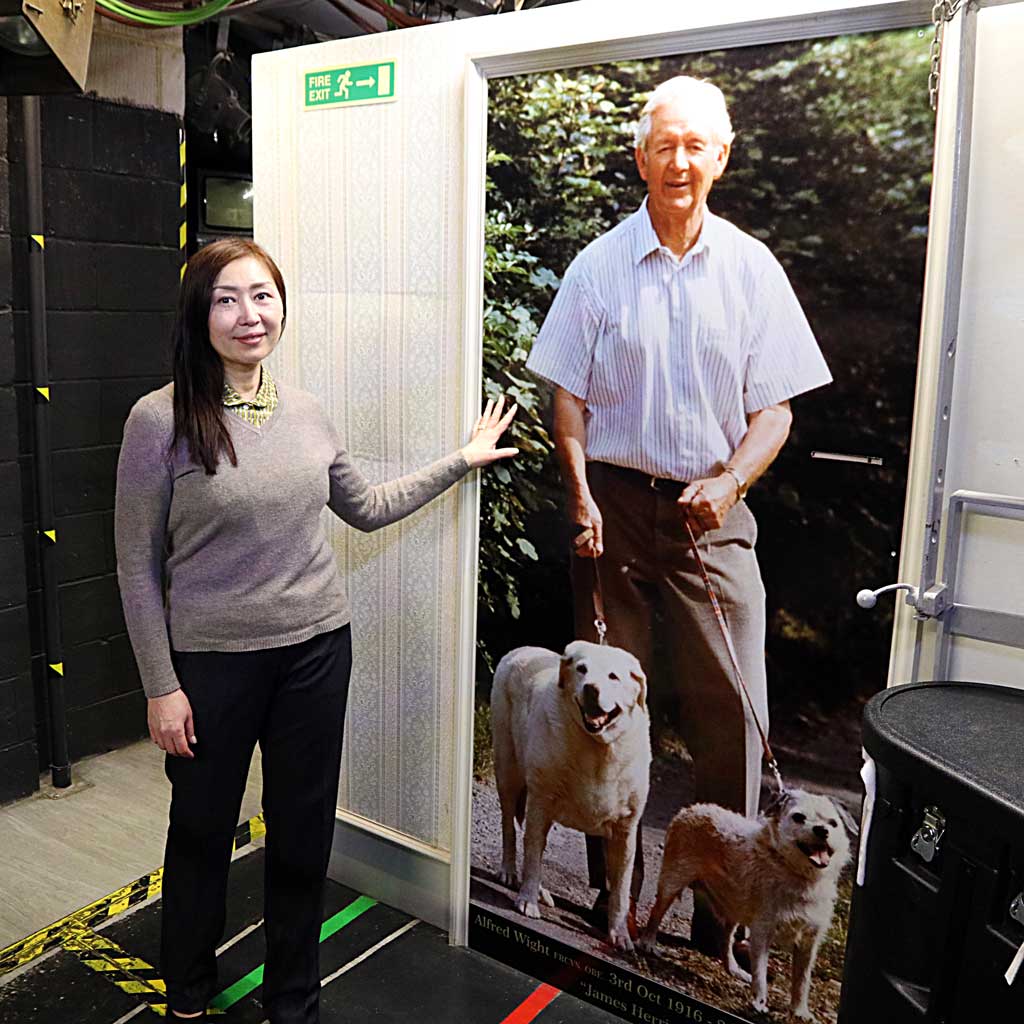 The multilingual Alfiya, brought up to believe the West was evil – "propaganda", as she says, eventually married a Yorkshireman and, with their two children, arrived in God's Own Country in 2015. She still enjoys exploring, from walking and visiting pubs, castles and stately homes to driving tractors, watching horses race and attending auctions. She's learned a lot, including that farmers in Yorkshire and farmers in Central Asia, thousands of miles away, are the same. "People are people", says Alfiya. "Same same." She understands and uses the common greeting: "Now, then!" And she enjoyed chatting to Rosie, Alf Wight's daughter, comparing their early lives. When Alfiya watches All Creatures Great and Small the episodes are often in Russian, and she reads the books in both languages. "A lot of people in Russia use Herriot to improve their English."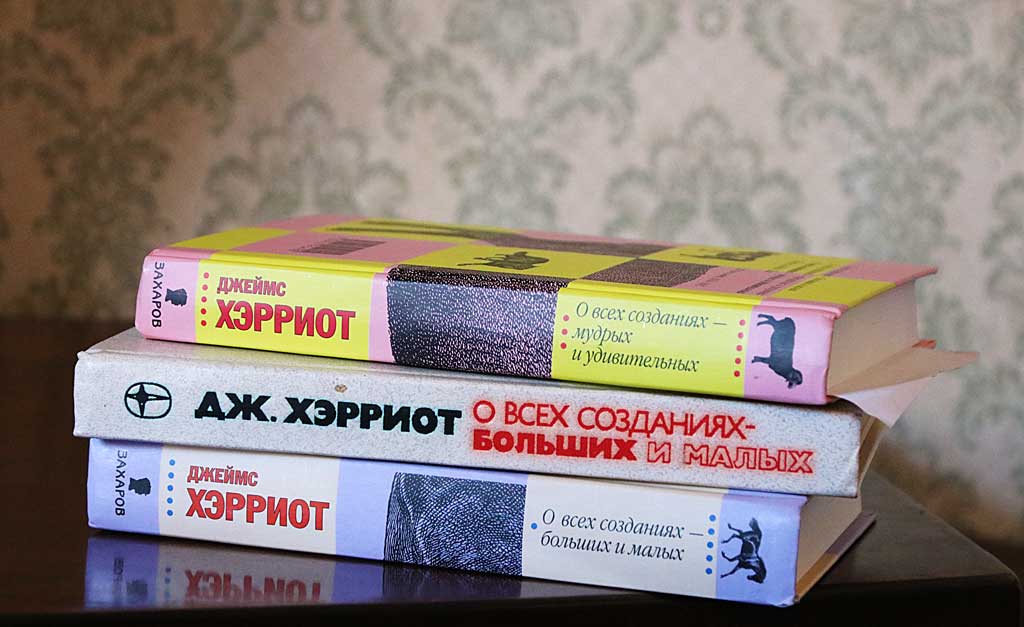 Sadly, Alfiya's late father Baimyrza, the doctor/vet, never had the chance to enjoy Yorkshire. Alfiya is also saddened she didn't meet Alf Wight, who died in 1995. He did, though, visit the Soviet Union in 1961, the vet on board a ship carrying an assignment of sheep. Years later he wrote about it with his usual flair for language and in-depth understanding of people. When she reads his words, Alfiya says, "there's something touching my soul."
The Carpet Man
Bill Calvert is in episode 5 of Voices from Herriot Country, on on SoundCloud, iTunes and Spotify. at https://tinyurl.com/y72d62ld
We meet Yorkshire businessman Bill Calvert who owns several carpet shops. He grew up in a travelling family, often spending weeks on country roads with his grandfather in an old-fashioned bowtop 'gypsy' caravan, pulled by a horse called Nelly. Hope you enjoy listening to The Carpet Man
Now see the video where The World of James Herriot museum is introduced by his son Jim. If you have questions about James Herriot please contact us and we will do our best to help.