White Rose Award Winner
Thirsk has the best TIC in Yorkshire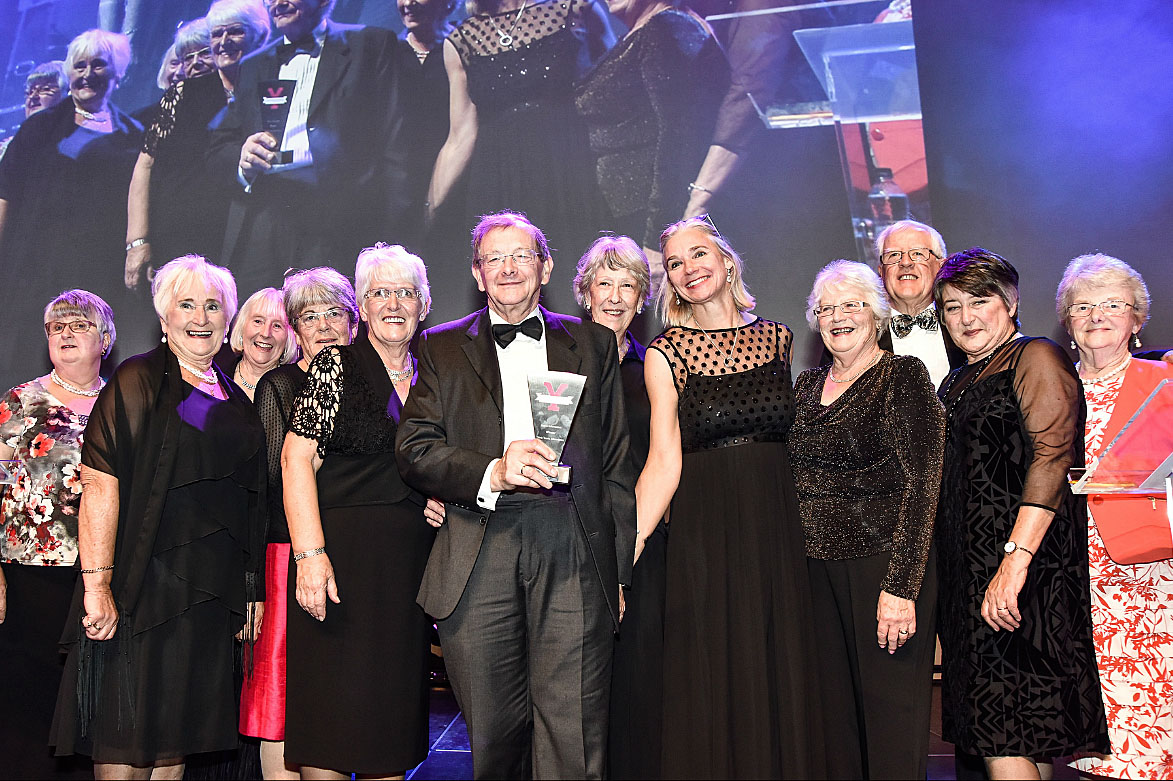 The thirty volunteers who operate Thirsk Tourist Information were surprised and delighted to be awarded the Visitor Information Award, sponsored by BBC Yorkshire, at the Welcome to Yorkshire White Rose Awards on Monday 9th November 2015
The award follows five seasons of growth since Thirsk Tourist Information became independent of Hambleton District Council in April 2011.
Harry Gration from BBC Look North presenting the award to Peter Rush said: 'And what's amazing, they are all volunteers'.
We are a welcoming group of volunteers with a wealth of knowledge and a passion for Thirsk and the surrounding region.
Photographs
Click and picture to enlarge it and go back using the X in the top right hand corner. Saving a picture depends on the browser you are using, but perhaps a right click then 'Save image as' will do it.
Video of award presentation
Presentation of the White Rose Award by the head of BBC Look North, Leeds.
Video of Look North's report
BBC Look North television, evening of 9th November 2015.
Interview with Radio York
BBC Radio York 10th November 2015, with Peter Rush, volunteer co-director of Thirsk Tourist Information, volunteer Rosemarie Lawson and Sir Gary Verity CEO of Welcome to Yorkshire.