Cycling

Cycling
– December 2023
Please mention Thirsk Tourist Information when you make contact
Cycling in Thirsk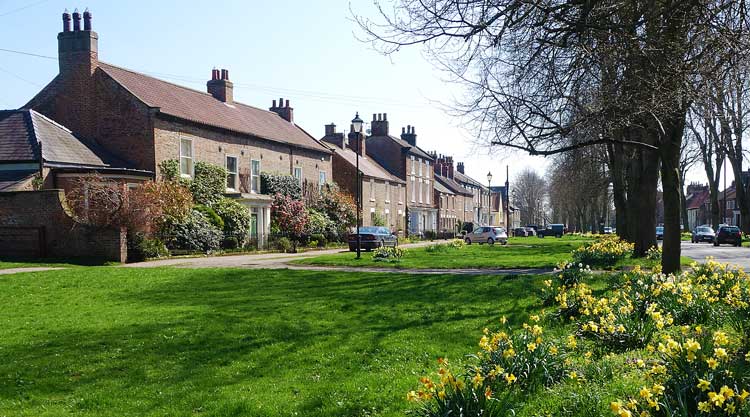 Chris's Cycle Routes
Route 1 A 33 mile route on quiet country roads with historic villages. Download
Route 2 22 miles with hamlets, pubs, tea rooms and places to visit. Download
These are also available in Thirsk's information office as 60p leaflets.
Thirsk Ladies Cycle group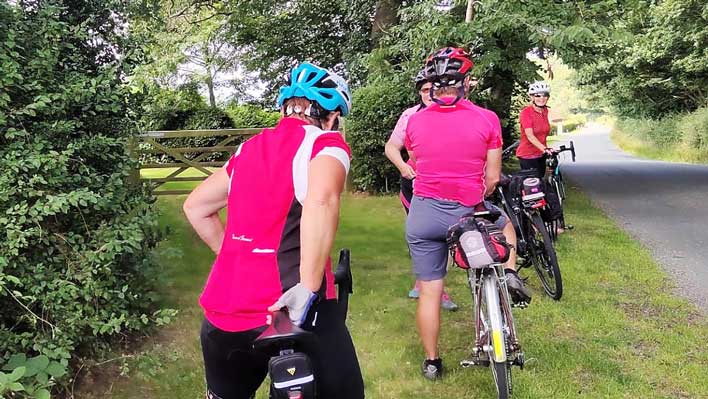 We invite ladies who wish to cycle to join us on the first Tuesday each month for a social ride in local lanes. We are usually back in Thirsk by 2pm. Currently we are meeting in Bliss Cafe at 9.45am (12 Millgate, Thirsk YO7 1AA). If you are not sure about cycling do come and meet us at the cafe. Find out more about us at cyclinguk.org/group/thirsk-ladies
Cycling links
Cycle the Dales

(http://www.cyclethedales.org.uk)


The Yorkshire Dales formed the central part of stage one of the Tour de France in 2014. Many top riders already train in the area with its quiet roads and fantastic variety of scenery.
CycleStreets

(http://www.cyclestreets.net)


Cycle journey planner with routes throughout the United Kingdom
Forestry Commission

(http://www.forestry.gov.uk/forestry/infd-8yzdgq)


Routes from easy to extreme in Dalby Forest, North Yorkshire.
Get Cycling

(http://www.getcycling.org.uk)


Promotes cycling, in all its varieties, for leisure, transport, health, happiness and the environment. Based in York.
Moor to sea cycle route

(http://www.moortoseacycle.net)


Whitby, Scarborough, Dalby areas
North Yorkshire County Council

(http://maps.northyorks.gov.uk/connect/?mapcfg=Out_and_About)


Once on the page check the Cycle Routes box on the left.
Sea to Sea cycle route

(http://you-well.co.uk/sea-to-sea-guide)


Interactive site for Cumbria to east coast route
Sustrans

(http://www.sustrans.org.uk/ncn/map)


National Cycle Network
Tour de France 2014

(http://www.visitthirsk.org.uk/pages/maptdf.pdf)


Maps of the Tour de France cycle race Grand Depart route in 2014
Welcome to Yorkshire

(http://www.yorkshire.com/inspiration/outdoors/on-wheels/cycle-routes/north-yorkshire)


Cycle routes throughout North Yorkshire, including Thirsk. They are searchable by distance, difficulty and terrain.
Cycle hire, accessories & repair
Please mention Thirsk Tourist Information when you make contact
Do you run one of the businesses below?
A multicoloured entry near the top of the list would bring you more customers.
We offer business promotion services.
Northallerton
Cowley Cycles
12 Zetland Street, Northallerton DL6 1NA. Tel

01609 776656


Email info@cowleycycles.co.uk
Website https://www.cowleycycles.co.uk
Children welcome. Range of childrens' bicycles and accessories Dogs welcome
Richmond
Dales Bike Centre
Parks Barn, Fremlington, Richmond DL11 6AW. Tel

01748 884908


Email enquiries@dalesbikecentre.co.uk
Website http://dalesbikecentre.co.uk
Thirsk
RedSky Bikes
3 Campion Square, Sowerby, Thirsk YO7 1GW. Tel

01845 444464


Email shop@redskybikes.co.uk
Website https://redskybikes.co.uk
Children welcome. Childrens bikes, A large area outside to play/bike/scooter Accessible. All on one floor. Disabled toilet available Dogs welcome with conditions.
Sherwoods Minibuses
PNP Coaches Ltd, 1 Rural Business Ct, Blakey Ln, Thirsk YO7 3AB. Tel

01765 635262


Email info@sherwoodsbus.com
Website http://www.sherwoodsminibus.co.uk
Sutton Bank Bikes Limited
Sutton Bank TIC, National Park Centre, Sutton Bank, Thirsk YO7 2EH. Tel

01845 597759


Email info@suttonbankbikes.co.uk
Website https://www.suttonbankbikes.co.uk
Children welcome. Childrens events and trails designed for children.
Kids hire bikes. Accessible. Dogs welcome with conditions.
Venture Cycles
2 Market Place, Thirsk YO7 1LB. Tel

01845 868080


Email iaen@venture.bike
Website http://www.venture.bike
York
Cycle Heaven at The Angel
2 Bishopthorpe Road, York YO23 1JJ. Tel

01904 654183


Email bishyroad@cycle-heaven.co.uk
Website https://www.cycle-heaven.co.uk
Cycle Heaven at York station
Station Rise, York YO24 1AY. Tel

01904 622701


Email yorkstation@cycle-heaven.co.uk
Website https://www.cycle-heaven.co.uk
Cycle Heaven of York
31 Hospital Fields Rd, York YO10 4FS. Tel

01904 636578 / 651870


Email info@cycle-heaven.co.uk
Website https://www.cycle-heaven.co.uk
Children welcome. Accessible. Dogs welcome